---
INRD Acquisition of CP Latta Sub
---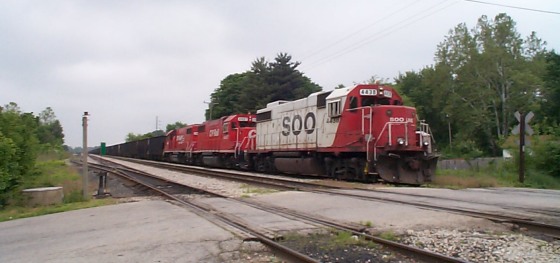 It is official! The Indiana Rail Road has be selected to operate what is now known as the CP Latta Sub. This has been STB aproved!
This page will be updated regularly with news and updates for this acquisition. I will try to sort through fact and fiction here and present what is known so far. At this point we really have more questions then answers, stay tuned though, this is a very exciting time for the INRD.
INRD Will be purchasing the CP/SOO Latta Sub, Expect start up to be around Memorial Day to June 2006, STB aproval has been given!
The STB has ruled this is a "minor" transaction
INRD has posted it's operating plan, it outlines a "hub" strategy on Latta and extreme de-emphasis and removal of the Switz City facilties. Trains will operate to from Bedford/Louisville, Indianapolis, Palestine, and Terre Haute from Latta
INRD will operate keep all the SOO trackage rights in the area, this includes to Chicago, Louisville, and Evansville. They will not be operating to Chicago, but instead intend to contract with CSXT for Haulage rights. They fully intend to operate to Louisville.
INRD will benefit from a new mine opening in the remains of the Bear Run Reserve
INRD has subleased 11 SD60s from CP/SOO currently on long term lease held by CEFX, INRD will have to deal with CEFX in May as that is when the CP lease expires. These units are SOO 6004, 6006, 6007, 6009, 6010, 6011, 6012, 6013, 6016, 6017, and 6018.
---
Links to Other Resources
---