Indiana Railroad Detailed Photo Roster Page
---
INRD 4001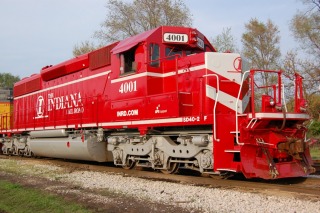 Unit Information
Ex INRD 41 Ex HLCX 8178 Ex BN 8178, Built 1980 EMD LaGrange.

Pictures
Front 3/4 view Another view

Pictures as INRD 41
Front 3/4 view

Pictures as HLCX 8178
Front 3/4 view

Notes:
Leased from HLCX after BNSF lease turnback. Later purchased.

Thanks to Bryan Wolfe for the Photos!


---
Questions? Comments? E-MAIL ME! alcochaser@ameritech.net

Back